BWI Airport Shuttle Serving Cumberland, MD – Allegany College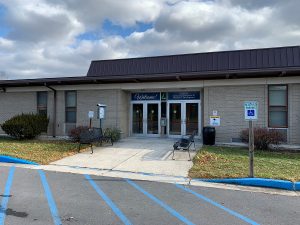 Daily departures from:
Allegany College of Maryland
Center for Continuing Education
12401 Willowbrook Road
Cumberland, MD 21502
The shuttle stop is outside the Center for Continuing Education!
Park for FREE at the college while you are away.
Book your one-way or round-trip shuttle service to BWI Marshall Airport, BWI MARC/Amtrak station or the Baltimore Greyhound bus station.
Please arrive at least 15 minutes prior to your scheduled departure to ensure an on-time departure.
From Cumberland to Baltimore
Cumberland Amtrak Departures from Amtrak Rail Station - East Harrison Street
Cumberland Allegany Depatures from Allegany College of MD, Center for Continuing Ed. - 12401 Willowbrook Road
DEPART
ARRIVE BALTIMORE
FREQUENCY
Allegany College
Greyhound Station
BWI Airport - Rail Station
9:20 AM
12:20 PM
12:40 PM
Daily
5:20 PM
8:20 PM
8:40 PM
Sun-Fri
No Sat Service
From Baltimore to Cumberland
BWI Departures from Departures Level, doors 10-12
Rail Station Departures from BWI Airport Rail Station - 7 Amtrak Way
Baltimore Greyhound Departures from Downtown Bus Station - 2110 Haines Street
DEPART BALTIMORE
ARRIVE
FREQUENCY
BWI Airport - Rail Station
Greyhound Station
Allegany College
11:00 AM - 11:05 AM
11:30 AM
2:35 PM
Daily
7:00 PM - 7:05 PM
7:30 PM
10:25 PM
Sun-Fri
No Sat Service
Rates (All Rates are One Way)
NUMBER IN PARTY
1 PASSENGER
2 PASSENGER
3 PASSENGER
EACH ADDITIONAL
$71
$120
$159
$33
Connections to the Eastern Shore are available. Call our office to book continuing space on a shuttle.
Allegany College of Maryland