BWI Shuttle To and From Ocean Pines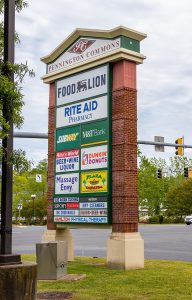 Daily departures from:
Rite Aid
11011 Manklin Creek Road
Berlin, MD 21811
Meet your BayRunner shuttle in front of the Rite Aid drug store at the intersection of Racetrack Rd. and Manklin Creek Rd. (across from the south gate of Ocean Pines).
Book your roundtrip shuttle service to BWI airport and the BWI Amtrak station.
Passengers are required to be at the pick-up point for the desired shuttle at least 15 minutes prior to departure to ensure an on-time departure.
From Ocean Pines to BWI Rail Station and BWI Marshall Airport
Ocean Pines Depatures from the Rite Aid - Racetrak & Manklin Creek Rds
Leave
Ocean Pines
Arrive
BWI Marshall Airport
Arrive
BWI Rail Station
Frequency
8:30 AM
11:30 AM
11:35 AM
Daily
10:30 AM
1:30 PM
1:35 PM
Daily
12:30 PM
3:30 PM
3:35 PM
Daily
2:30 PM
5:30 PM
5:35 PM
Daily
4:30 PM
7:30 PM
7:35 PM
Daily
From BWI Marshall Airport and BWI Rail Station to Ocean Pines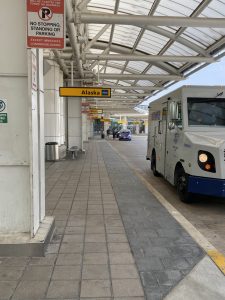 Departure Locations:
BWI Departures from Departures Level, Outside doors 10-12, Outer Curb
From BWI Marshall Airport and BWI Rail Station to Ocean Pines 7 Amtrak Way
Leave
BWI Marshall Airport
Leave
BWI Rail Station
Arrive
Ocean Pines
Frequency
10:30 AM
10:40 AM
1:30 PM
Daily
12:30 PM
12:40 PM
3:30 PM
Daily
2:30 PM
2:40 PM
5:30 PM
Daily
4:30 PM
4:40 pm
7:30 PM
Daily
6:30 PM
6:40 pm
9:30 PM
Daily
8:30 PM
8:40 pm
11:30 PM
Daily
Rates (All Rates are One Way)
NUMBER IN PARTY
1 PASSENGER
2 PASSENGER
3 PASSENGER
EACH ADDITIONAL
$119
$186
$245
$55
Connections to Western Maryland are available. Call our office to book continuing space on a shuttle.
Rite Aid