ADA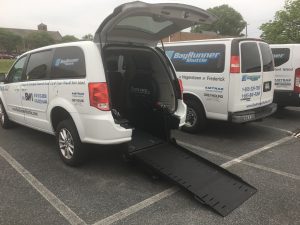 BayRunner Shuttle provides ADA compliant paratransit service to any individual who is unable to use our regularly scheduled fixed-route vehicles.
Our paratransit service operates on the same days and hours as our fixed-route services. We also provide origin to destination services upon request.
We will accommodate service animals, portable oxygen, and a travel companion who can ride complementary.
On all shuttles, drivers do make stop announcements. Please contact us at 410-912-6000 to arrange for your transportation.