BWI Shuttle to Easton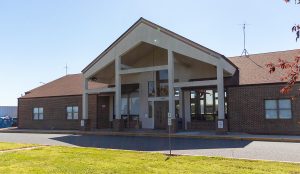 Daily departures from:
Easton/Newnam Field (Easton Airport)
Main Terminal Building
29137 Newnam Road
Easton, Maryland 21601
Park for FREE at the airport while you are away.
Book your one-way or round-trip shuttle service to BWI Marshall Airport, BWI MARC/Amtrak station or the Baltimore Greyhound bus station.
*MEBA School drop offs are available. Please see Special Drop-Offs for more information.
Bayrunner Shuttle maintains a counter in the terminal at Easton/Newnam Field; however, we do not keep it staffed. Your driver will attend to handling, ticketing, and the collection of fares when the shuttle arrives.
The terminal is on Newnam Road just off Airport Road, approximately 1/4 mile west of US Route 50. Airport Road and Black Dog Alley cross Route 50 Just North of Easton.
Passengers are required to be at the pick-up point for the desired shuttle at least 15 minutes before departure to ensure an on-time departure.
From Easton to Baltimore
Easton Depatures from the Easton Airport Terminal - 29137 Newnam Rd
Leave
Easton
Arrive BWI Marshall Airport
Arrive
BWI Rail Station
Arrive Baltimore
Greyhound Bus Station
Frequency
6:30 AM
7:30 AM
7:35 AM
Daily
8:30 AM
9:30 AM
9:35 AM
Daily
10:30 AM
11:30 AM
11:35 AM
12:00 PM
Daily
12:30 PM
1:30 PM
1:35 PM
2:00 PM
Daily
2:30 PM
3:30 PM
3:35 PM
Daily
4:30 PM
5:30 PM
5:35 PM
6:00 PM
Daily
6:30 PM
7:30 PM
7:35 PM
8:00 PM
Daily
From Baltimore to Easton
Departure Locations: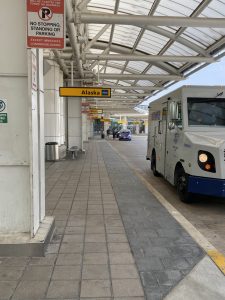 BWI Departures from Departures Level, Outside doors 10-12, Outer Curb
Rail Station Departures from BWI Airport Rail Station - 7 Amtrak Way
Baltimore Greyhound Departures from Downtown Bus Station - 2110 Haines Street
Leave Baltimore
Greyhound Bus Station
Leave
BWI Marshall Airport
Leave
BWI Rail Station
Arrive
Easton
Frequency
8:30 AM
8:40 AM
9:35 AM
Daily
10:30 AM
10:40 AM
11:35 AM
Daily
12:10 PM
12:30 PM
12:40 PM
1:35 PM
Daily
2:10 PM
2:30 PM
2:40 PM
3:35 PM
Daily
4:30 PM
4:40 PM
5:35 PM
Daily
6:10 PM
6:30 PM
6:40 PM
7:35 PM
Daily
8:10 PM
8:30 PM
8:40 PM
9:35 PM
Daily
Rates (All Rates are One Way)
NUMBER IN PARTY
1 PASSENGER
2 PASSENGER
3 PASSENGER
EACH ADDITIONAL
$66
$112
$151
$43
Connections to Western Maryland are available. Call our office to book continuing space on a shuttle.
Easton/Newnam Field (Easton Airport)