BWI Airport Shuttle Serving Cumberland, MD – Amtrak Rail Station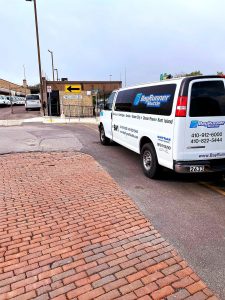 Daily departures from:
Cumberland Amtrak Rail Station
201 East Harrison Street
Cumberland, MD 21502
Shuttle service is located at the Amtrak Rail Station, located at the intersection of E. Harrison St. and Queen City Drive.
Book your one-way or round-trip shuttle service to BWI Marshall Airport, BWI MARC/Amtrak station or the Baltimore Greyhound bus station.
Please arrive at least 15 minutes prior to your scheduled departure to ensure an on-time departure.
From Cumberland Amtrak to Baltimore
DEPART CUMBERLAND
ARRIVE BALTIMORE
FREQUENCY
CUMBERLAND AMTRAK
Greyhound Station
BWI Airport - Rail Station
9:10 AM
12:20 PM
12:40 PM
Daily
5:10 PM
8:20 PM
8:40 PM
Sun-Fri
No Sat Service
From Baltimore to Cumberland Amtrak
DEPART BALTIMORE
ARRIVE CUMBERLAND
FREQUENCY
BWI Airport - Rail Station
Greyhound Station
CUMBERLAND AMTRAK
11:00 AM - 11:05 AM
11:30 AM
2:35 PM
Daily
7:00 PM - 7:05 PM
7:30 PM
10:35 PM
Sun-Fri
No Sat Service
Rates (All Rates are One Way)
NUMBER IN PARTY
1 PASSENGER
2 PASSENGER
3 PASSENGER
EACH ADDITIONAL
$71
$120
$159
$33
Cumberland Amtrak Rail Station